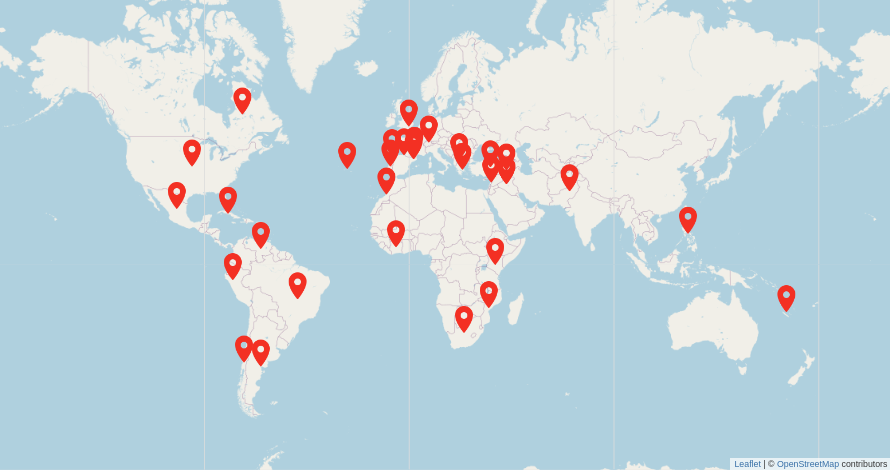 Comrades of the World March of Women in 32 national coordinations, territories, countries, organized actions in the 24 hours of feminist solidarity against the power and impunity of transnational corporations, on April 24th. The date is part our 5th International Action calendar.
April 24 is the date when we remember the collapse of the Rana Plaza building, which in 2013 killed 1,134 workers and injured 2,500, mostly women. The textile factories installed in that building were suppliers of famous shops and brands such as Primark, Bon Marché, Joe Fresh, El Corte Inglés, KiK, Benetton, Gap, Walmart, Mango. Rana Plaza happened because of the greed of transnational corporations, which put their profits above the lives of the workers, with the collaboration of governments that defend the interests and impunity of economic power to the detriment of the rights of the people. On the 24th, we raised our voice to reaffirm that in this conflict between capital and life, we defend life. Here is our statement.
The activities about the impacts of the activities of transnational corporations on the lives of the people were varied, according to the organization of each place, from actions on social networks to live transmissions, debates, conversations, sending videos and audios, publishing declarations, launching books. In this moment of pandemic, the actions were done through the internet - even with the inequality in access to the network, the compañeras demonstrated from New Caledonia to the coast of South America with the Pacific Ocean.
On social networks and on the World March of Women website there is a record of the activities carried out. On Youtube, we created a section with the videos we received. Cotton pickers, nurses and doctors, farmers, journalists, domestic and informal workers... Women of many trades, militants in many languages and from many struggles are present in these records. Collectively, we denounced the actions of transnational corporations and showed the alternatives that we have built to the patriarchal, racist and colonial capitalist system: the feminist economy, food sovereignty, the solidarity economy, the organization of a feminist movement based on internationalist solidarity and the commitment to march until we are all free.
We resist to live, we march to transform!