After Antakya, Turkey (pictures below), the caravan is going to Greece !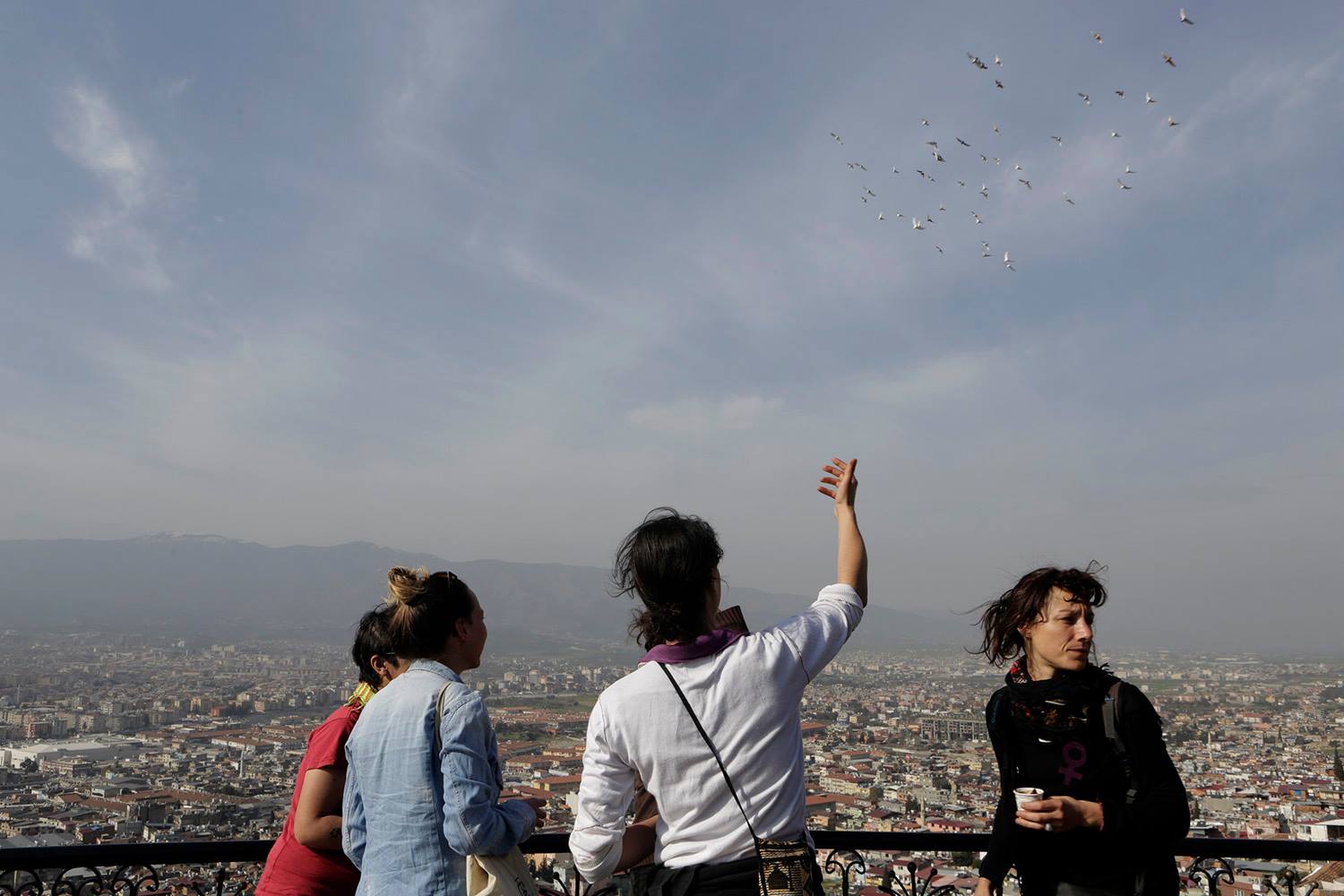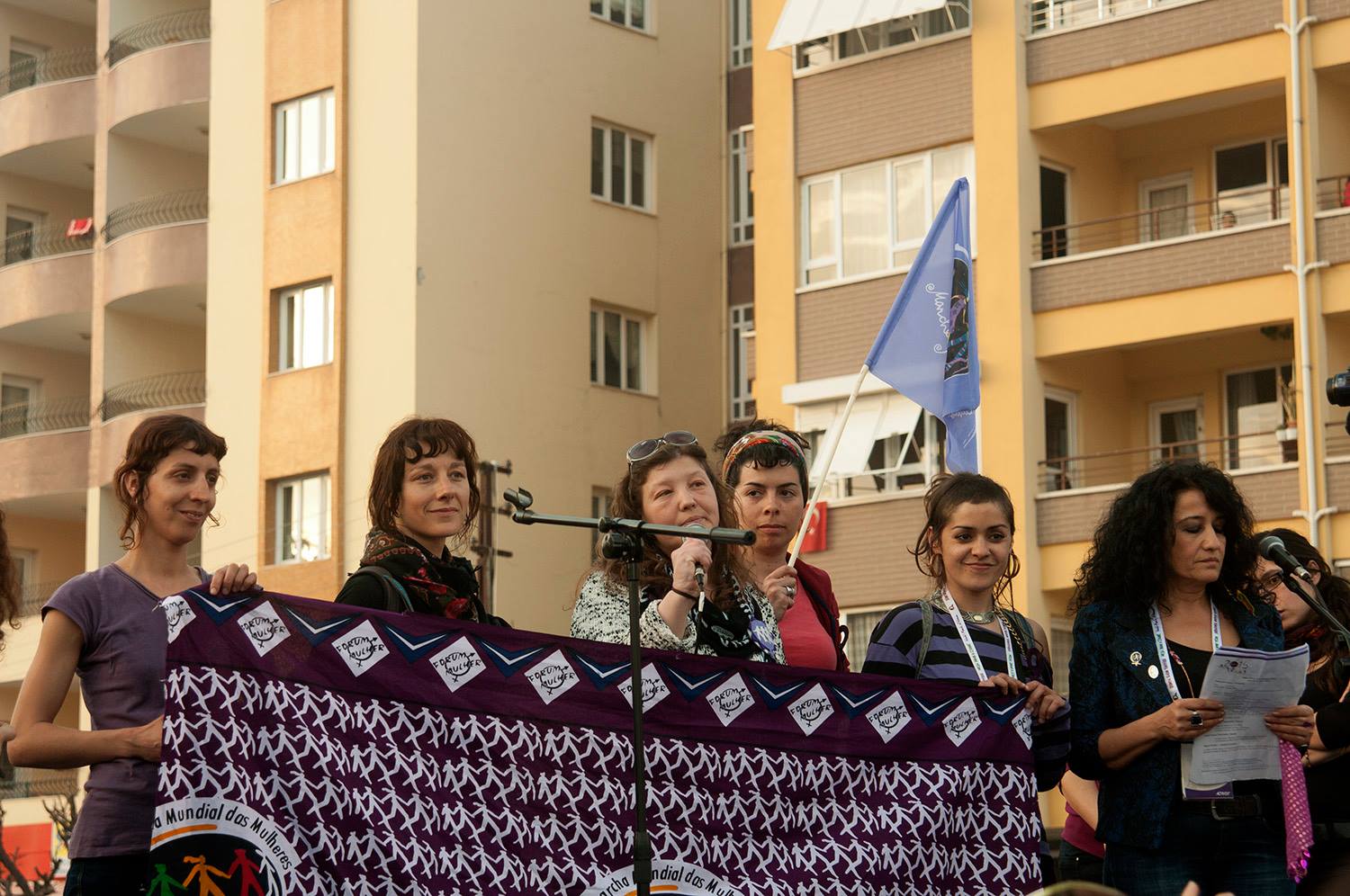 World March of Women – Women's solidarity venue – Women's initiative against debt and austerity measures – Women's initiative in action
Feminist caravan!!!
"APO TO KOBANI OS TI LISAVONA
OLES OI GYNEKES STO DROMO TOY AGONA"
("FROM KOBANI TO LISBON ALL WOMEN IN MARCH")
For its 4th International Action, the World March of Women Europe is organizing a Feminist Caravan, which will travel around Europe from the 8th of March to the 17th of October 2015. Our goal is to strengthen the bonds between feminists from different countries and to demonstrate the realities of women's struggles and resistance nowadays in Europe, so as to make them visible and well known. We aim in extending solidarity and cooperation and exchanging ideas of collective action and resistance, in order to strengthen the feminist groups and to spread the message of Women's Empowerment and Feminist Hope.
Since we consider our diversity part of our strength, we must continue to work in solidarity with all feminist movements around the world, creating new networks and strengthening our alliances and our feminist political practices.
No one will be free until all women are free!
17 -18 -19 MARCH, THESSALONIKI-EDESSA
PROGRAMME
Tuesday, March 17th, Thessaloniki
12.00-13.00: We welcome the caravan in Aristotle's Square – (Tsimiski str.) – March in the center of the city.
13.30-15.00: Lunch
15.00-20.00: Free afternoon for relaxation and city tour
20.30: Musical evening (Social Venue for Freedom- Mikropolis, Venizelou and Vas. Irakleiou 18 str., city center).
Wednesday, March 18th Thessaloniki
10.00 - 12.00: Meeting at the "WOMEN'S SOLIDARITY VENUE"
12.00 - 13.30: Press conference concerning the feminist caravan, the World March of Women and the women's problems as a result of the economic crisis
13.30 - 15.30: Lunch
15.30 - 18.30: Free afternoon
19.00 - 22.00: Open assembly with the city's movements (Convention Center Ioannis Vellidis, Leoforos Stratou and 3hs Septemvriou str.)
Thursday, March 19 Edessa
9.00: Departure for Edessa. Stop at Vergina (archaeological site)
12.00 - 13.00: Reception - Lunch
15.30 - 17.30: Open meeting women's groups and movements (old "Girls")
17.30: March in the center of Edessa
18.00:Departure for Thessaloniki.
Friday, March 20th Thessaloniki
The feminist caravan continues its journey!!!